28y.o. 2nd-grade teacher has always lived her life putting others first. Her dreams of going to a 1-year paid training program at UC San Diego and having a tryst with her best friend's older brother Hero are in reach yet seemingly impossible at the same time.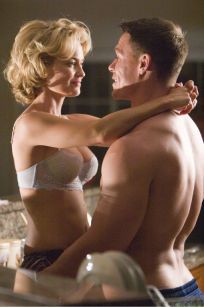 Hero is back in their Idaho town after years in the military in time for his sister's wedding. He seems to be attracted to heroine but he tries to resist what she's blatantly offering. When he eventually does give in, Hero is bothered that she's limiting it to a 1-night-stand. He pursues her but she doesn't know what kind of future they'll have if she pursues her training in San Diego and he with his job offer in Washington DC. He makes a promise to her, which he quickly breaks due to a family problem.

A humorous, sexy, and engaging romance. What makes this book stand out is how the emotional tables got turned between Hero and heroine. She'd had an obvious crush on him for a longtime and tried to seduce him a few times. He couldn't resist her for much longer as he gets to know her more and find her fascinating. But her low expectations of their romance shook him. He found himself wanting more from her and becomes the pursuer. I liked how clear his strong feelings for her became and she became the level-headed one. It made him do things for her that he's never done for anybody else. Observing her and seeing how happy and content she was and how she positively affected others inspired him and made him want to be with her. She was good for him and he was smart enough to realize it, even though he almost bungled it in the end. He did grovel and it made up for his mistakes with her.**

Recommended.

****A different review with SPOILERS is on my blog. Click here.
*ARC courtesy of the publisher in exchange for an honest review.