Heroine's quiet & unassuming life in Sicily changes one night, when American war Hero accidentally holds her in his arms.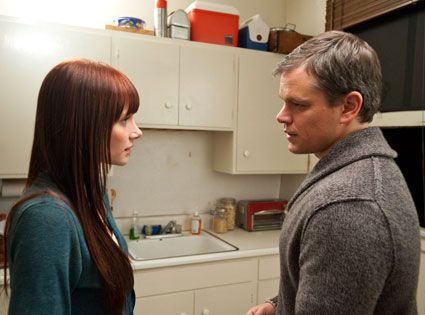 He did so due to the traumatic flashback he was having during the wedding party. She's astonished that he would be attracted in someone drab and full-figured as her and embarks in a 2-day affair with him. A month later she goes to Washington DC and tells him she's pregnant. He proposes a marriage of convenience to tamp down any media sensation that would ruin his family's political reputation. What Hero doesn't expect is to want more with her. But would she want a future with him once she finds out the truth of his military past?

This book was just average. It's unfortunately not to the degree of excitement, in-depth characterization, and emotional pull of the only other Harris book I read, Strangers in the Desert. The romance was believable but not spine-tingling spectacular. Heroine was a doormat who kept on hoping that others would love her the way she's wanted, aside from her grandparents. She viewed herself poorly as a drab, overweight, and socially clumsy. Her large and influential family has said so and see her as a disappointment. So Hero's attention towards her was a once-in-lifetime opportunity she wasn't going to ignore. Although Hero was clear about their temporary affair, heroine in her hopeful pushover mentality wanted more anyway. That's why she spent her little money on a plane fare from Italy to Washington DC to inform him she was pregnant. She hoped he'd be happy about the baby and want to have a happy family with her. Unfortunately for her, that wasn't his reception. Fortunately for her, he wanted a temporary marriage to save his family's political reputation. I don't think he would've ever looked for her if it wasn't for her pregnancy. His returning his love for her was more a matter of being the right place and right time. He did open up to her later about his war trauma and it was good of her to mention professional help and that he was receptive to it.**

Limitedly recommended.

**A more detailed review is on my blog. Click here.