21y.o. Goth-dressing film-school student just got partnered up with the preppy frat-boy Hero she bumped into and was slinging stereotypes with before getting to their first day of class.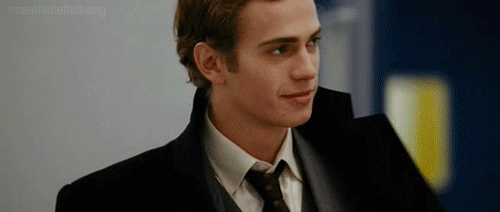 Their world collides further when their film-class assignment becomes the basis for their real-life bargain: heroine's room and board for the summer in exchange for her acting as his pretend girlfriend to her parents' upper-crust social functions. Their time together makes Hero's issues with his ex-girlfriend and his mom evident. Likewise, Hero begins to clue in to why heroine acts and dresses the way she does. They're not as polar opposites as they first thought and their attraction to each other heightens. But are these enough to sustain them past the summer?

Hilarious rapport and POV(point of view) from Hero and heroine. I cracked up quite a bit. Layne pulled off the odd combination of preppy college boy and Goth film-school girl falling in love with each other. The process was interesting because they were so strangely matched. But that spark of something. That indescribable connection was there.** And it grew as they got to know each other more and realized that they had more going on inside than their outside appearances suggested. Hero and heroine shared similar experiences regarding their families and their personal lives. I liked that they didn't rush their odd romance. They were wise enough to know they had to take care of things before embarking on their complicated relationship. Interestingly, their romance strengthened as both were managing their own issues while they played out their Pygmalion pretense with his social circle. Hero had to ultimately make a choice what was more important to him: the girl or his social life. Heroine also made some realizations from their experience together: be frozen in the past or start living despite the truth. They challenged each other and they were good for each other. And that's the strength of their seemingly-misfit romance.

Recommended.

**A more detailed review is on my blog. Click here.
*ARC provided by the author in exchange for an honest review.