22y.o. heroine has finally made it into Sydney society as a savvy antique store-owner with a proper sense of style.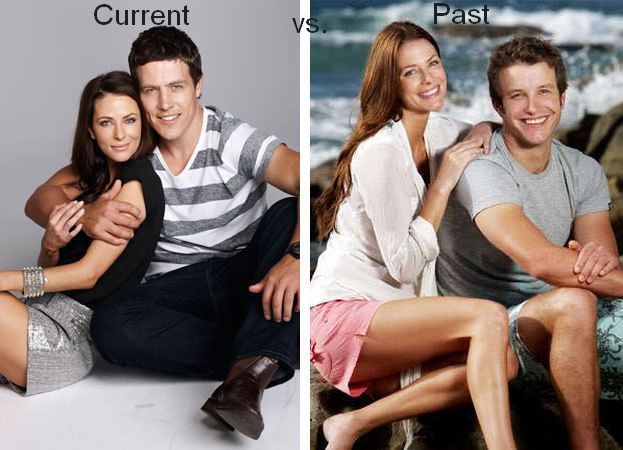 She credits much of her success to her current boyfriend who invested in her business 4 years ago when she was still inexperienced but motivated in starting her new business. But her drive to succeed in high society is primarily due to the rejection and humiliation she suffered from her ex-boyfriend and his snobbish family 5 years ago. At the eve of her acceptance in Sydney society, she encounters her ex-boyfriend who is not only pleased to see her again but wants her back. She accepts his offer to spend the weekend at his family's ranch with her current boyfriend. She wants closure with the past and to figure out who she wants to really be with. Who is the Hero of this story?

This Darcy book was quite unpredictable. I couldn't figure out who the Hero was until past halfway through the book. We're taken into heroine's emotional journey of choosing between her past and her present. Heroine had been so steeped in avenging the rejection and humiliation she suffered in the hands of her ex-boyfriend and his family 5 years ago that her business and her current boyfriend were more her tools to achieve her goals of acceptance and belonging in high society. She didn't see her current boyfriend as a man or lover. She viewed him more as her investor and business sidekick. So it wasn't surprising that seeing her ex-boyfriend again after 5 years would make her almost forget her current boyfriend while immersed in her arduous feelings for her ex-boyfriend. But she had also grown up and change. Spending the weekend at her ex-boyfriend's family ranch accentuated the changes in her and revealed the truth of the past. This was the turning point of the book that revealed who the Hero of the story was.** It was cleverly done and I enjoyed the process of how everything got revealed. Hero and heroine's future together looked stable, even though it's clear that one had the emotional upper hand in their relationship. There's enough there to sustain their relationship in the future.

Recommended.

**A more detailed review with SPOILERS is on my blog. Click here.