25y.o. heroine blurts out her pregnancy as soon as she signs the divorce paper her estranged husband of 6 years gives her. Hero's gloating over finally upsetting her cool demeanor goads her to ruffle him back with news of her pregnancy from their unplanned tryst a month ago.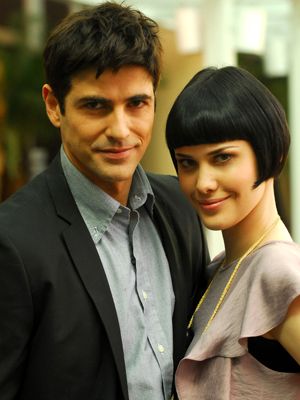 He gets his revenge by announcing her pregnancy to the media, causing potential investors to her start-up business to pull out. It forces her to take him up on his offer of needed financial investment in exchange for their staying together for the sake of their unborn child. Their volatile past and present issues combust into passionate interactions. How can they manage to stay together without tearing each other apart?

This was my 1st Pammi read. I liked its complexity, especially for a HP(Harlequin Presents). Things were not tied up in a neat bow at the end, giving us a more realistic depiction of a passionate romance between 2 strong-willed people with deep issues that led to lots of misunderstandings. Their drive to succeed was motivated by their childhood issues, which neither shared enough with each other when they first got married. Unfortunately, their issues played against each other, worsening their initial fears and insecurities. Their marriage was doomed to fail then. Although neither filed for divorce in their 6 years apart, they worked hard at becoming successful and went on with other areas of their lives.** Their current successes showed them what was missing and helped them re-prioritize their life. They matured and changed for the better through the years. So they were ready for each other now and the possibility of a more stable marriage was more likely.

Recommended.

**A more detailed review is on my blog. Click here.